About the book
Sherif and Christian are two strangers whose paths cross by nothing more than serendipity. For their different reasons,  they become companions on a journey trying to find an answer for the big question "Does God Exist?"
At the beginning of their journey, they decide that the right question to ask is "Have science and philosophy proven the inexistence of God as the creator of life and the universe?"
Through discussing the most prominent topics for answering this question, they realize a lot of misconceptions in today's common understandings and views on the subject of God.
Towards the end of their journey they realize why the approach many have taken to answer this big question can't lead to a satisfying answer. They unveil what could be the only approach to do so.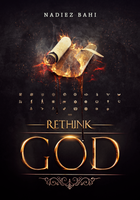 Their journey starts with philosophy, evaluating some of the key arguments for or against the possibility of the existence of God.
The science part of their journey is targeted to evaluating the need for a creator. It starts from the big bang, goes through the creation of the stars, galaxies and earth. They explores the creation of life, its evolution, and one very mysterious aspect of it; consciousness.
Although uniting people was one of the goals of the world's oldest religions, it definitely isn't the case today. Humans have found all ways to use religion to separate,  build walls between people, and even lead to violence. More importantly religion has been typically used as a constituent element of  researchers' work to prove or disprove God.
Throughout their journey, they realize that breaking the ties between God and religion is quite crucial when seeking answers on the topic of  God.